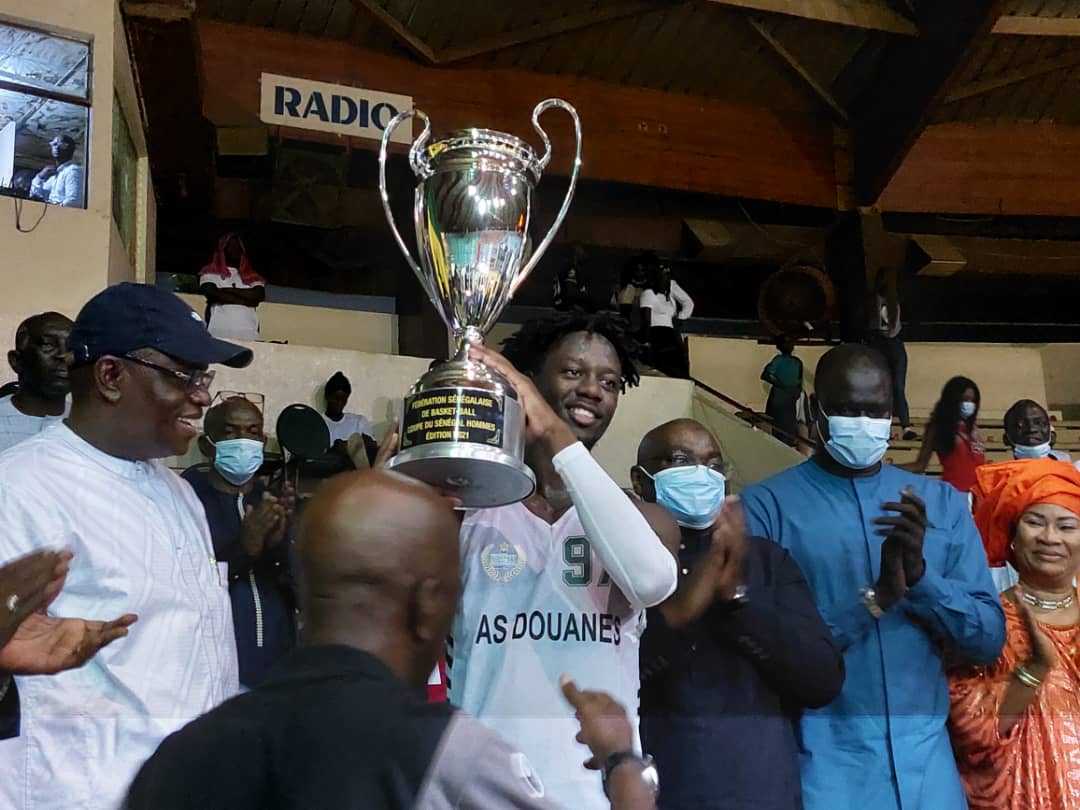 Last month, AS Douanes lost the final of the Senegal league to DUC Dakar and therefore missed out on a spot in the next BAL season. Yesterday, the team won their eight national Cup title. In a buzzing final in Dakar, the Douanes beat Jeanne d'Arc by only one points, 72-71.
For Jeanne d'Arc, Serigne Babacar Diallo scored 25 points.
Amadou Gallo Fall, the president of the BAL, was also present for the game. The national minister of sports, Matar Ba, was also in the arena.